The Que4 space
Written by Admin Admin on 18th February 2018
The arts were hit hard by the pandemic, The Que4 center was not able to survive the shut down, we are now operating bare bones in order to better assist & provide for our communities, while we work to rebuild Que4 and work towards buying a building to make the new que4 headquarters,
The radio station and TV network remain 100% operational and functional. so stay in tune with all the fun stuff we are producing.
the info below was left up for a little history of the chicago ave location.
Que4 Radio's newest project is our multi-use production house, housing the Que4 Radio station itself,
LOUD Arts Recording and Jam Studio,
The legendary Chicago artist and sculptor Keith Brownly,
Star Creature Record Label,
Seamstress Steph Colgen,
and Massage Therapist and Healer Yvette Magallon
---
The idea behind our
Production Studio
is to have almost every tool needed, and make art accessible and affordable to collaboratives and artists
Que4 also houses three multi-use spaces that can be used for
movie screenings                        music recording
meeting spaces                             music rehearsals
video shoots and production          art shows
live streaming                              dance classes
photo shoots                                theater/plays
workshops                                lectures
Please
Contact Us
for more information or you can email que4radio@gmail.com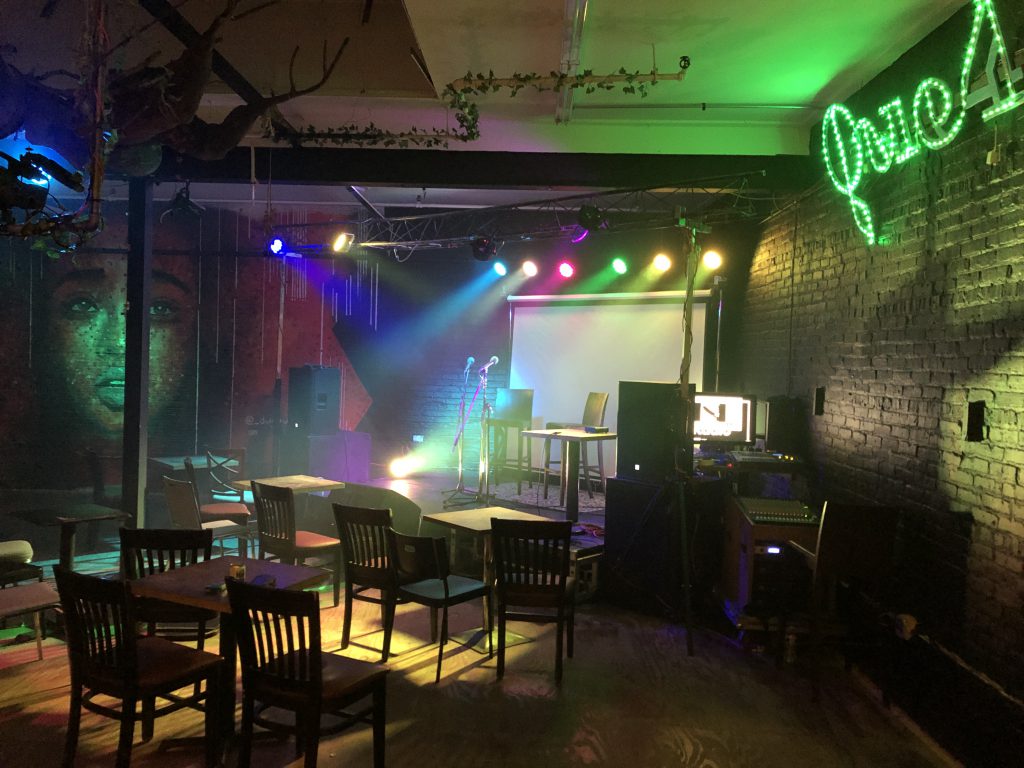 ---
Reader's opinions
---