Multi-use Short Bus
Written by Laura Cambron on 4th November 2022
Featured here is our short bus, (still working on a name, stay tuned)
With a ton of engine repairs, bodywork, and interior work, the bus is finally 100% up and running.
As Que4 continues to grow and expand, the idea for this bus is to be multi-use. We retrofitted the bus in a way that allows for electrical power to run the needs for the day per what it's being used for.
Uses will range from A/V equipment transport, mobile live video streaming production, mobile recording studio, food truck, mobile exhibit gallery, mobile classes & workshops, festivals & block parties, & travel just to name a few.
With this bus, we also plan to organize and launch a live video streaming tour where we travel around the U.S. presenting the various independent artists, collaboratives, and organizations spread across the country, showing what's really moving and shaking in the communities. This will also function to develop an independent network that strengthens ties, and builds bridges & relationships with communities from other cities.
If you'd like to keep informed about the project please feel free to reach out: que4radio@gmail.com
MORE PICS BELOW!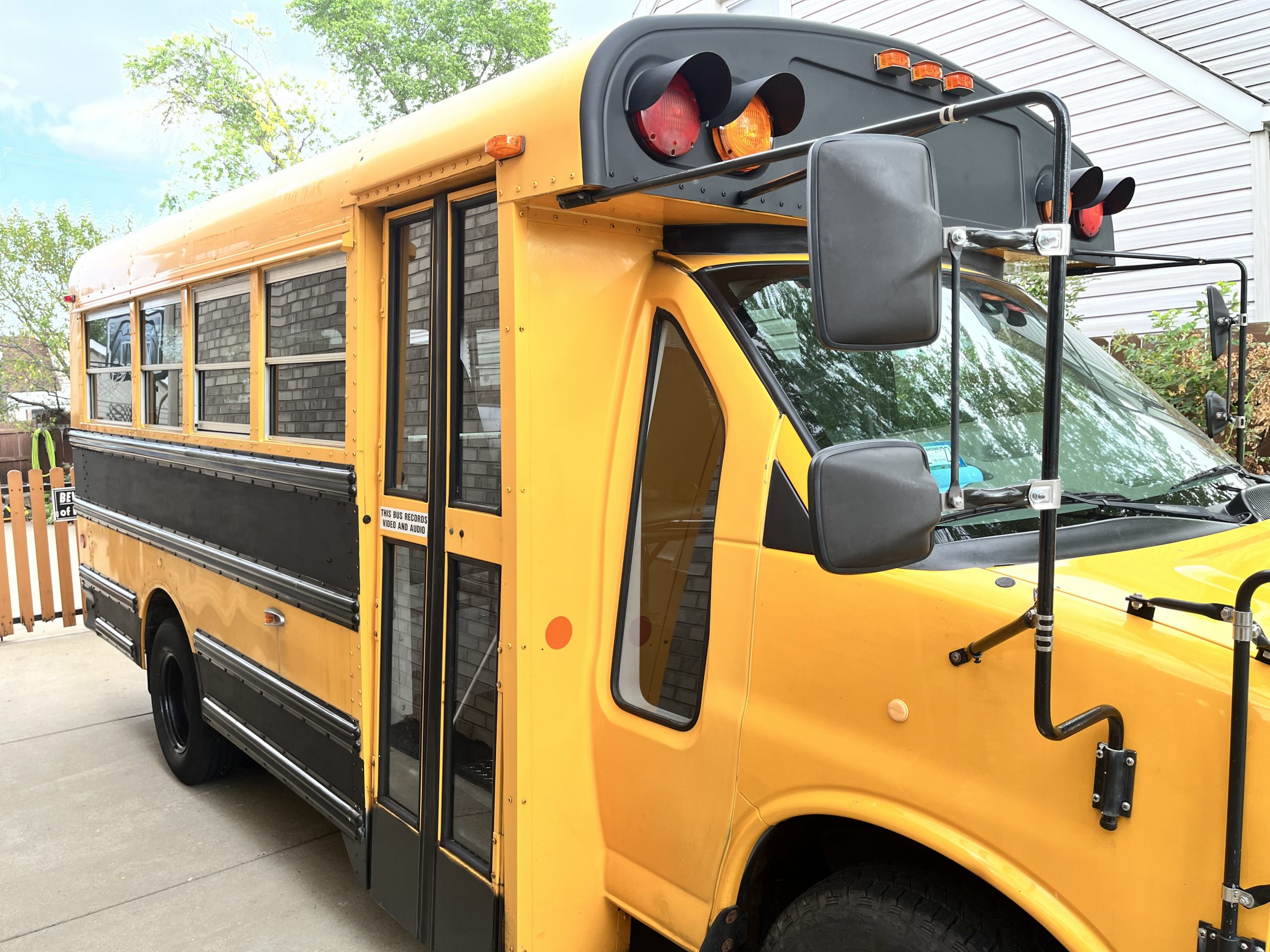 ​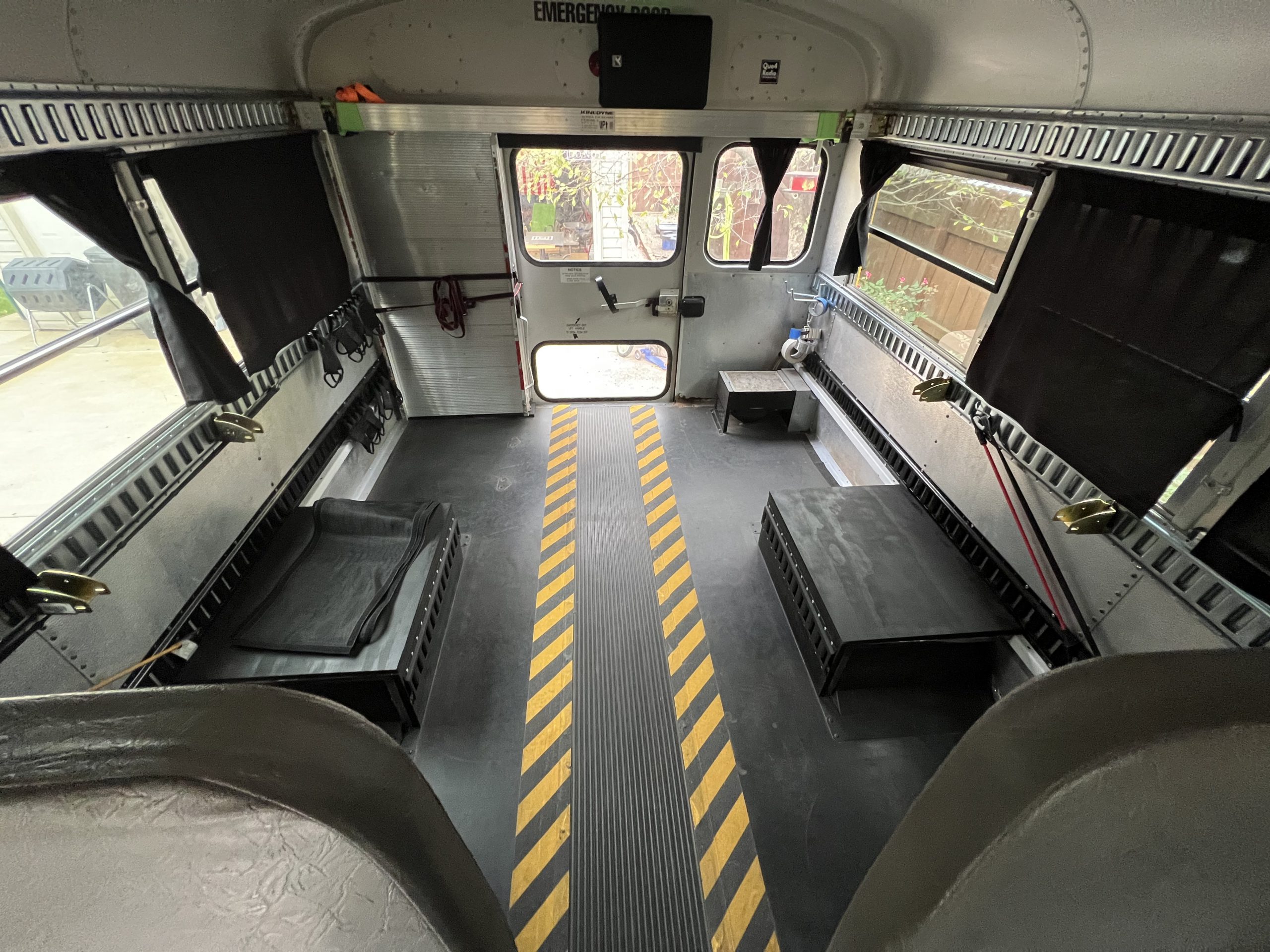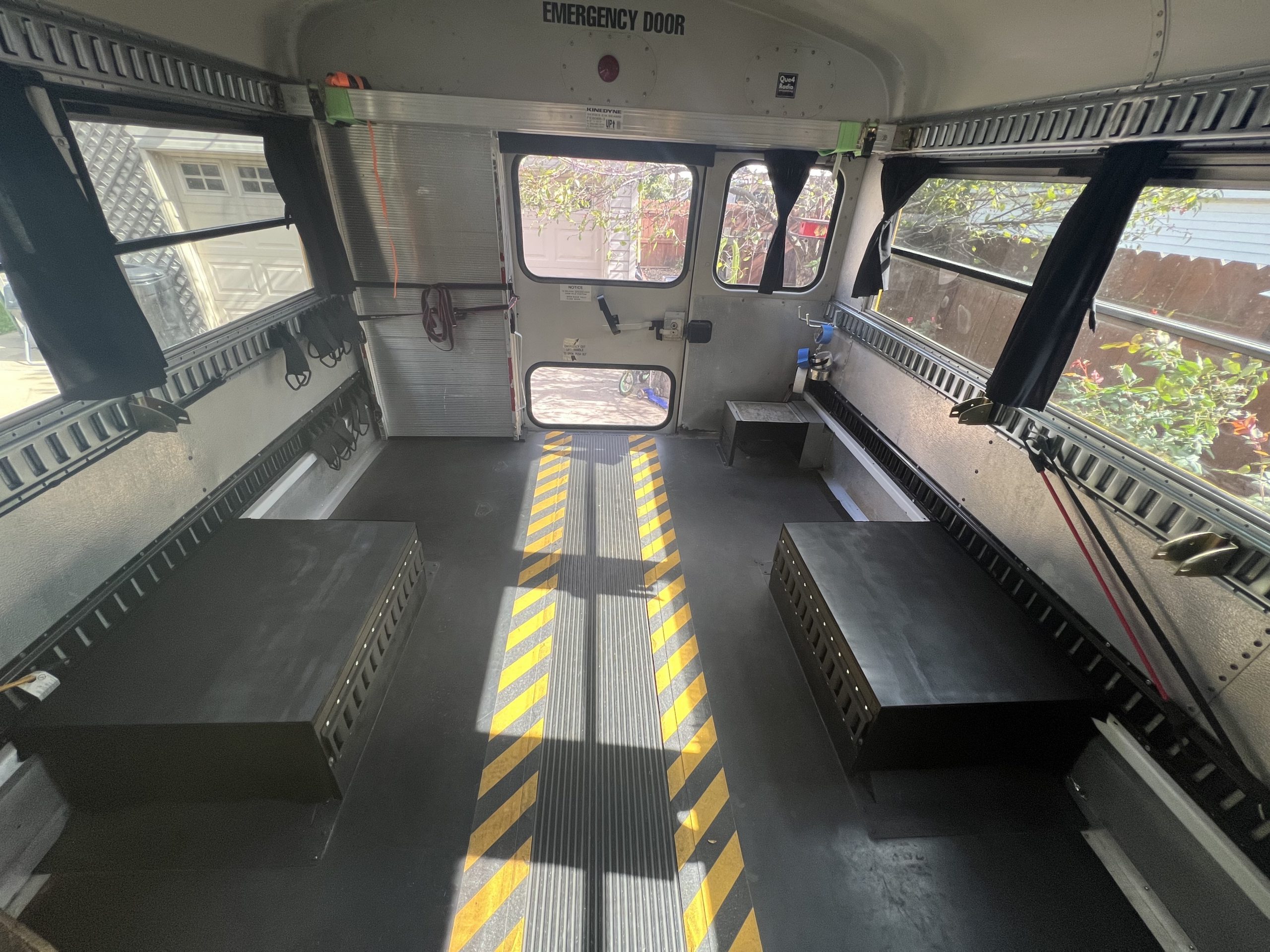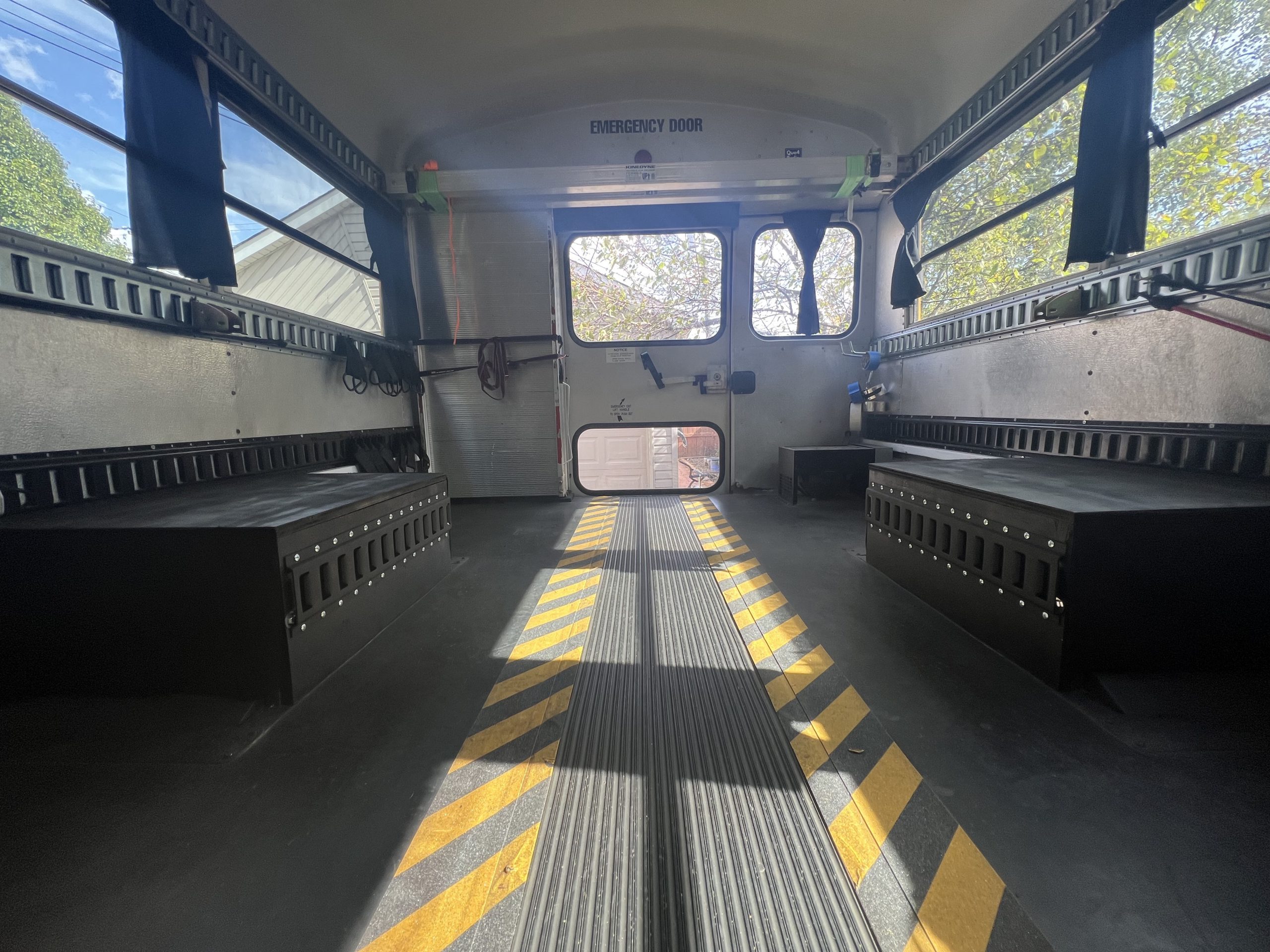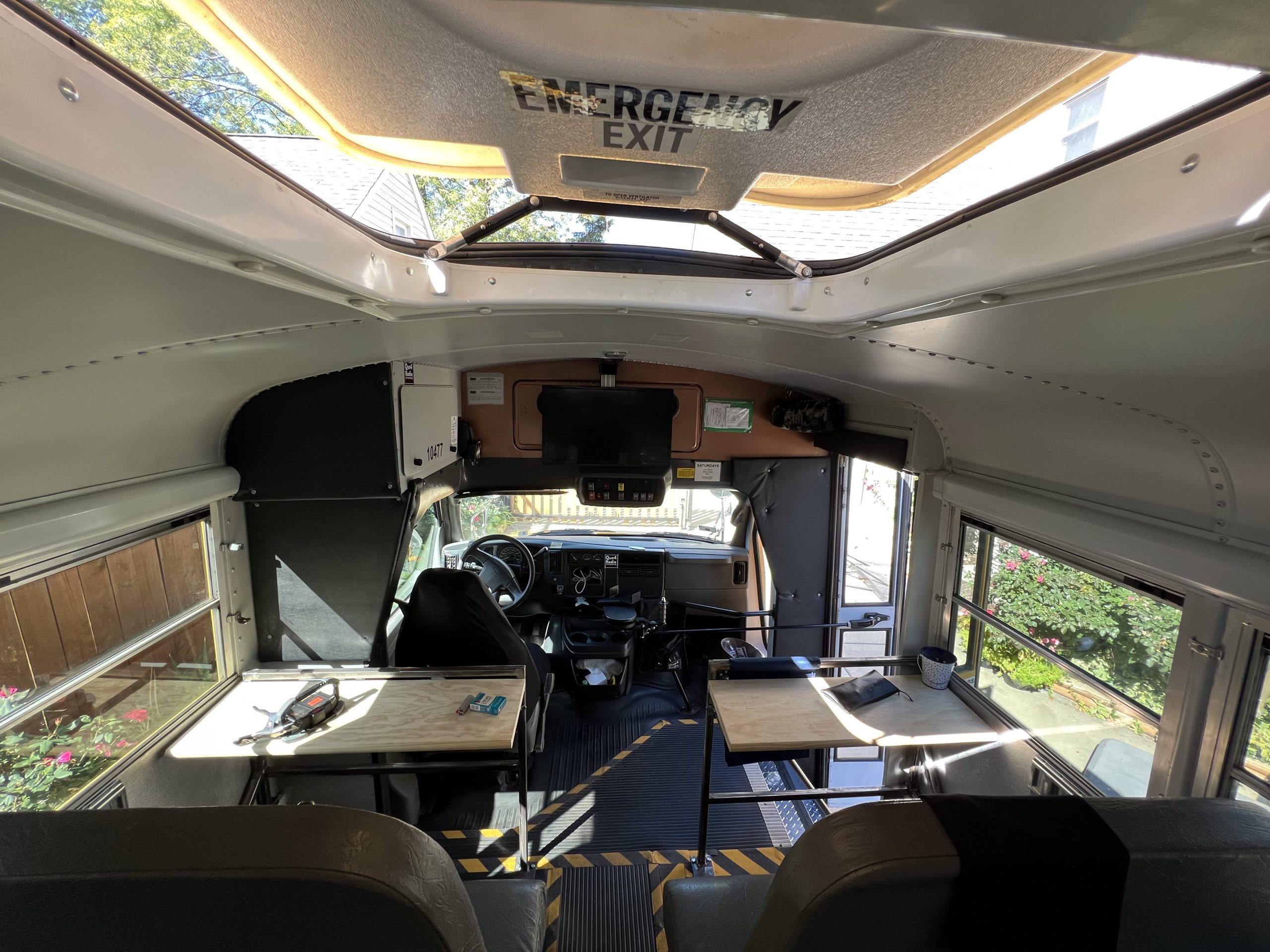 ---