Scheduled on
| | | | |
| --- | --- | --- | --- |
| | | | |
| Wednesday | 6:00 pm | | 7:45 pm |
Tagged as:
Broken English: Firsthand Immigration Stories originally started as a podcast hosted by me, Andrew Mahar in and around Chicago, Illinois.
We were lucky enough to team up with Que4 Radio and turn it into a radio show every Wednesday at 6pm!
The first season is a mixture of interviews from people who have immigrated to the U.S. ranging from Mexico to South Africa to Turkey to Bolivia. With the Trump administration creating such a negative connotation around the word "Immigrant" now more than ever, immigrants need a voice to share their side of the story. Broken English is here to be that voice.
Please listen to, share and spread Broken English to anyone who will listen to these incredible immigration stories. If you live in the Chicagoland area and either are or know an immigrant who would like to share their story please to don't hesitate to contact me at 
brokenenglishpodcast@gmail.com
.
If for any reason you'd like to remain anonymous, we can make that happen. Legal or illegal, it doesn't matter. I want to record every story I can!
I just want to say thank you for even reading this page. It means the world to me and my guests that people want to listen and gain some perspective on the topic of immigration in the United States.
Enjoy!
-Andrew Mahar
Miss an episode?
Listen on 
iTunes
, Spotify, 
Stitcher
, 
Libsyn
 and Google Play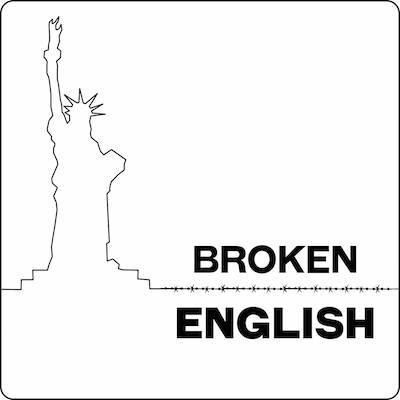 ---
Read more
---