Hosted by:
---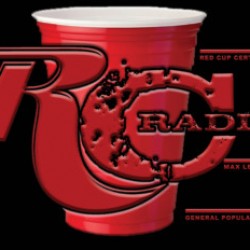 R3D CUP RADIO
"we do the s#*% the radio don't do!! Please Listen responsibly"
R3D CUP RADIO is a new refreshing take on today's radio shows.
We've take a news show format and added a Hip Hop twist, we will have Dj mixes from our resident Dj's as well as Dj talents from around the globe.
Take time to get familiar with the cast:
Dj Handz Solo – Host
Shadowmaster Mc – Sports
Dj B-Vax – Man about town
J Norm In The Trenches – Weather
V Myss V – Moderator
Madam President – Moderator
Tune into every Thursday Evening to hear this groups take a worldly events with a Hip Hop twist.
Artist & Dj's send mixes and music to
r3dcupradio@gmail.com

Schedule
Thursday - 10:00 pm - 12:00 pm
Playlists